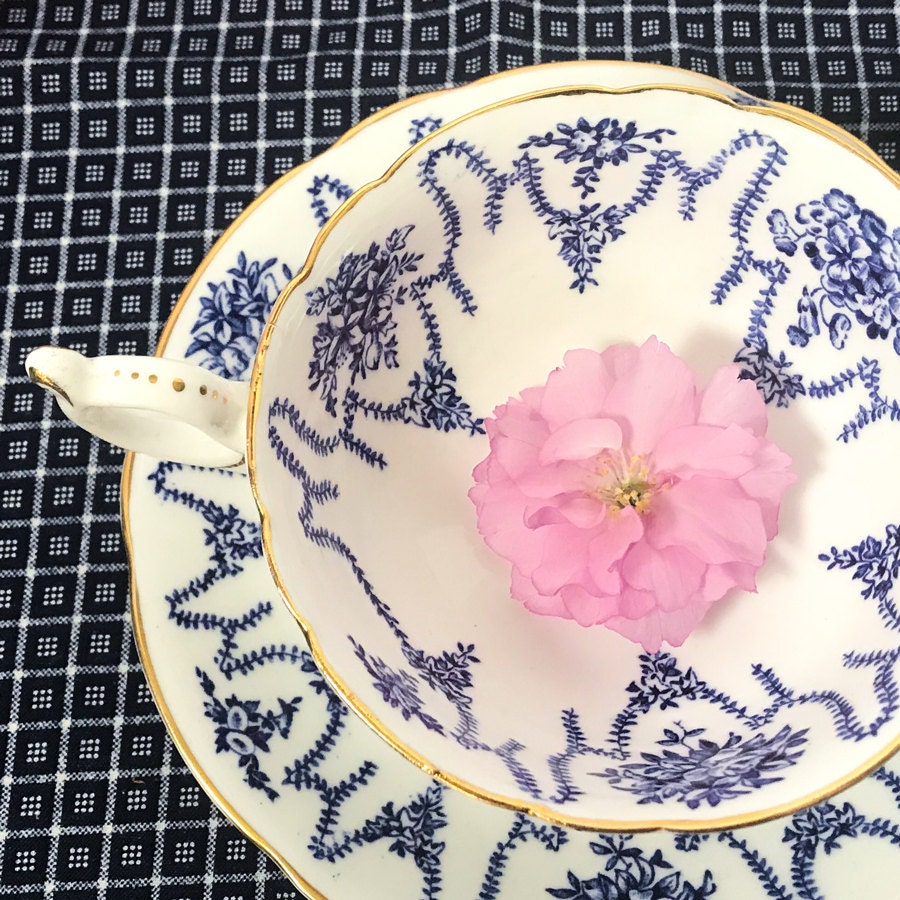 Yesterday, in a beautiful downtown Olympia tea shop called Encore Chocolate and Teas we managed to drop a cool thirty bucks on loose tea. There is something so compelling about the different aromas of tea leaves, from rich black teas to white tea to green tea to herbal teas or, my personal favorite type, pu-erh teas. My fascination with tea is typical of the fascination it has inspired from its earliest use by the Chinese, to its introductions to Japan, Europe, and America. It seems where ever the leaves of Camellia sinensis are brewed they inspire fervor and a unique tea culture.
Perhaps that's one of the reasons why I'm attracted to the incredible variety of teacups. My own specialty and area of interest is English bone china teacups of the early to mid-20th century, when tea was already such a staple of British life that no cupboard was complete without at least one set, if not two sets, of teacups and saucers.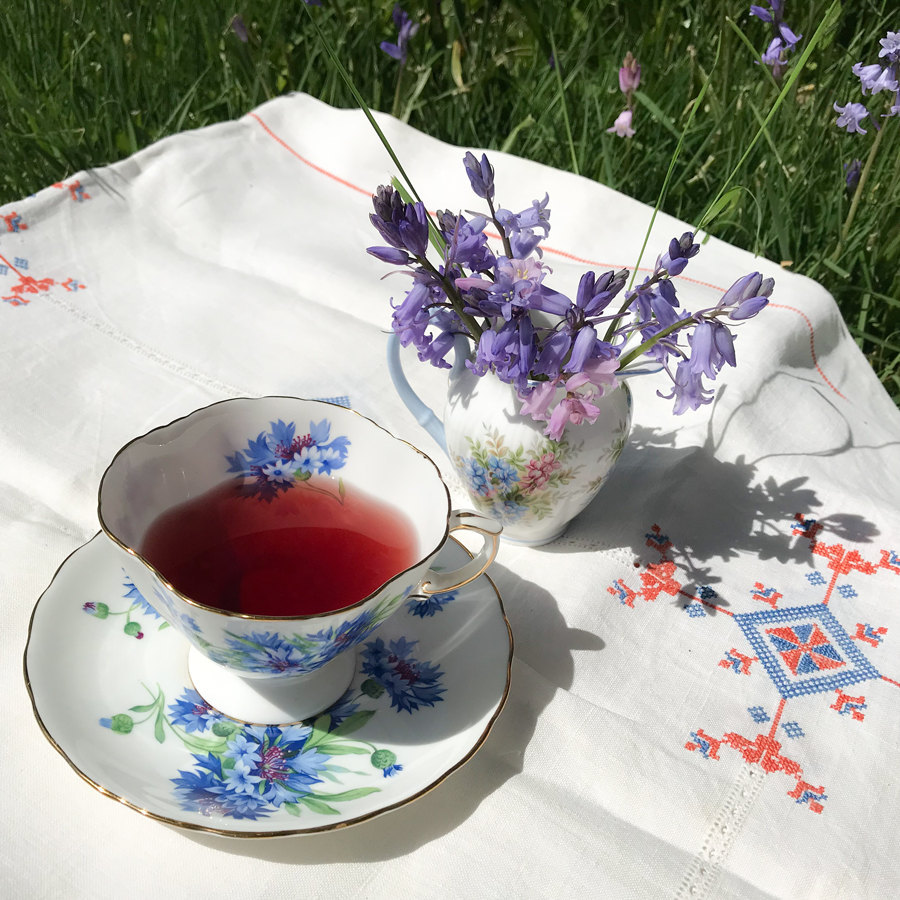 I moved to England from American for the first time when I was ten years old, and I quickly learned the ubiquity of the English 'cuppa'. If you went calling, you were always offered a cup of tea. If you hurt yourself or were sad, you were offered a cup of tea. It was the cure for all ills, and the great social enabler. This was 1973, and by then, I'm afraid, tea was served in common mugs, at least in the kinds of homes I was invited too. I don't think I really became aware of the delicate bone china teacup and its accompanying saucer until visiting elderly grandparents in the country. I would sit up straight in my chair, a cup of tea balanced on my trembling saucer, which invariably was called into play as I always spilled a little, and dunking a Chocolate Digestive.
Later on, in a town called Chertsey near the River Thames, I discovered an old-fashioned tea room. It was not the kind you see today with shelves and shelves of different teas from all over the world, in all preparations. There was only one kind of tea, probably Tetley, and it was served out of a fine bone china teapot into fine bone china teacups in the front parlor of an extremely elderly lady who prepared it in her kitchen, and then with club foot and determination, brought it out on a tray for you. She set the tray down, and it was a traditional cream tea, which meant that the 'cuppa' was accompanied by her freshly baked scones, strawberry jam and clotted cream. I remember it well. I wonder what she thought of me, the lone American teenager, stopping by for a spot of cream tea?
I just wish I could still remember which pattern of china she used!