Do you love to shop in flea markets, antique malls, and thrift stores? Are you like me? Do you pick up an old china bowl with a pretty blue and white transfer pattern on it, and wonder who made it? How old is it? Who first bought it? Was it a treasure to stored in their china cabinet, or did it see long hard use, eaten on daily, and washed over and over again? What about that old ragged teddy with his missing eye, and his mohair worn until you can see the yellow weave beneath? Does he excite your interest and your sympathy? Do you imagine the child that loved him so hard? Do you sometimes pick something up just because you wonder what the heck it is? Do you find beauty in the old and sometimes battered?
I do all of these things. And then, because it's my hobby, passion, and my business, I gather them unto me, and then I do the research on them, find out at least part of their story, and finally try and find them a new loving home.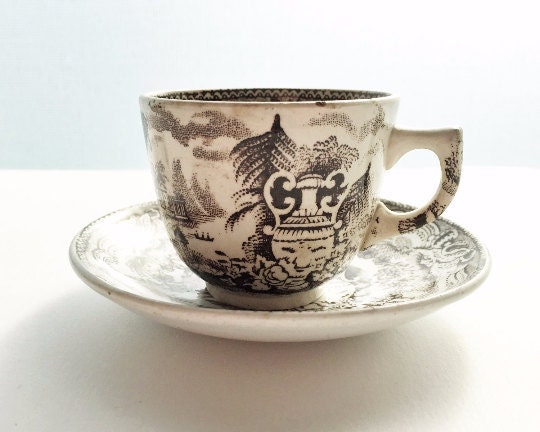 In this blog I will share some of my treasures and their stories, as well as muse about the entire fascinating world of vintage. I specialize in china, glass, and often books and magazines, but almost anything is of interest to me - as long as it's old and beautiful! Join me on this journey, and we can learn together.